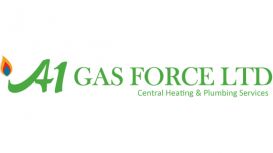 A1 Gas Force Warwick is a Leading providers to bathrooms, boiler and central heating installation across the Warwickshire area. If you are looking to replace your old boiler at reasonable pricing and with standard quality, look none other than A1 Gas Force Warwick.
The company is reliable to offer free boiler scheme for customers with several benefits. Whether you require it for domestic or commercial purposes, it work wonders for every set up. These boilers are energy efficient in nature and can be easily fitted to the existing set-up.
---
Services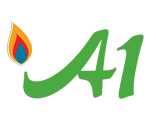 Our new bathrooms are a stylish and practical addition for your home in Warwick.
If you thought that getting a new bathroom was going to be hard work or a stressful experience, try the comprehensive design and installation service from A1 Gas Force.
We display our selection of good quality suites in a range of styles at our showroom, where our knowledgeable team can help you decide on the right one for you.
With every aspect of design and fitting taken care of by our team, we aim to deliver the complete bathrooms service.

For a prompt, effective service, we are the plumber you can rely on for any plumbing problem in Warwick. Our fast response could have a plumber with you in less than 24 hours, ready to carry out repairs to all plumbing, hot water and heating systems. We are Gas Safe registered and can undertake installation and servicing, in addition to mending taps or pipes – all for customers including homeowners and businesses.
For any plumbing emergency where water is a danger to your property, or poses a safety risk, you can call on us 24 hours a day, 7 days a week.
A1 Gas Force have been delivering plumbing services in and around Warwick for nearly 30 years, and continue to impress customers from the domestic, commercial and public sectors with an unerring quality standard. We offer 100% professional services, from a motivated and highly skilled team.
Reviews and Ratings
We do not have any reviews about A1 Gas Force Warwick available right now.