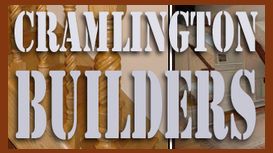 Cramlington Builders offer building, joinery and loft conversion services to customers in the Newcastle, North Tyneside and Northumberland areas. Cramlington Builders are actually based in Gosforth (long story?) rather than in Cramlington. Either way it does not matter where we are because the actual building that we do is at your place? Our services include building, joinery, renovation, extensions and loft conversion and we are happy to provide those services within a twenty five mile radius of Newcastle so That means we are as likely to be found working on building or joinery projects to The North of Newcastle in Blyth, Bedlington, Morpeth or Whitley Bay as we are to complete joinery work in Jesmond, Heaton, Gosforth, kenton, Denton or any of the other suburbs of Newcastle itself?
At Cramlington Builders we offer a full range of building and joinery services ranging from hanging a single door to guiding customers through the planning procedure for an extension or loft coversion.
---
Contact Details
Cramlington Builders
Highgrove House, Roseworth Crescent
Newcastle upon Tyne, Tyne and Wear
NE3 1NR
Larger Map
Get Directions
Reviews and Ratings
We do not have any reviews about Cramlington Builders available right now.