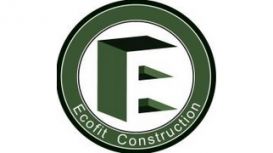 We are an all-in-one construction company providing a comprehensive construction and building service in and around Oxford. We design, build and deliver excellence in all our projects. Our aim is to transform and improve people's homes and businesses to the highest standard, both on time and within budget.
Firstly, we will meet with you to discuss in depth your vision for the project. Then, together, we can create an inspirational design for your home. We are happy to work from any plans which you already have, or provide a full building and project management service. We undertake residential projects of all sizes and budgets, from small house extensions to complete house-building projects.
---
Reviews and Ratings
Dr Sarfraz Nazir, Oxford, Oxfordshire
Ecofit are dangerous, can't deliver a project of size with quality and charge huge amounts of money. Omid Ghorbani gave the highest quote but he was charming - it didn't last. Feedback was good but all small jobs.

Omid started 15/9/20 - didn't finish in 10 months! Increasingly aggressive/rude as the job went on after we asked why work was so bad. Workers swore at us. Added unneeded jobs, charged huge amounts of money and then blamed us for delays. Quoted £154k for the job (60% invoice/40% cash). Chose to do a separate loft conversion for £40k+VAT – a total of £204k for the COMPLETE job. Actually took £314k from us inc several large cash payments, then denied taking any cash till we proved we did. Extorted 88K in last 4 weeks to finish the job but left us in total disarray by giving excuse we were trying to get other builders! Every room is ruined, unfinished, unsafe, plumbing leaked, electrics incomplete, rubbish left both inside and outside.

Lied he has a 'team' - has 1 worker who does plumbing, tiling, joinery, plastering and rendering. Subcontracts cheap materials and cheap roofers/carpenters/floorers/plumbers - most can't speak English.
The accredited renderer was himself with no accreditation.

Some problems are listed in subsequent jobs on MyBuilder. Failed Building Control. 2 Building Surveys & a Quantity Survey said work was poor, dangerous and overcharged. Will take almost the same amount to now complete the job. The case will go to court and press. AVOID ECOFIT AT ALL COST.