One of the UK's market leaders, with over 20 years of experience in the manufacture, research and development in the glass industry.
We are able to combine the latest technology and machinery to supply premium quality glass products for both commercial and residential.
All our products are manufactured to the highest quality industry standards and supplied nationwide via our fleet of delivery vehicles.
---
Services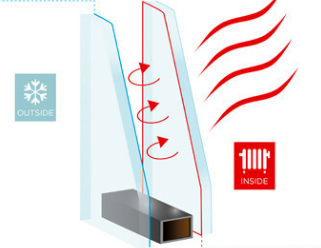 Heated glass is a form of double glazing that radiates heat into your home, making it a warm and cosy environment. The glass has an integrated solution which provides the heat, surrounded by a coating that prevents the heat from escaping, putting it back into your home. Heated glass not only protects your home from the cold, it also reduces condensation.
At Glow Heated Glass, we have over 20 years experience of manufacturing glass, and we are excited to bring this innovative product to the market, as we are the first company in the UK to be able to offer heated glass within bi-folding doors. Bi-folding doors have been a popular feature of modern homes for several years, so our innovative heated glass solution within the doors brings the concept into the future.
Heated glass is a phenomenon that you have to experience for yourself. If you were lucky enough to have been in London on the 29th May, we exhibited our unique product at the Grand Designs Live Exhibition. If you missed us, you can now view our heated glass bi-folding doors at our showroom in Knowsley, Liverpool which has been set up to demonstrate all the great benefits to having heated glass within your bi-folding doors.
Reviews and Ratings
We do not have any reviews about Glow Heated Glass available right now.