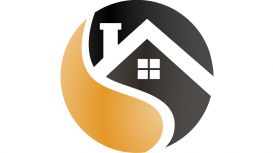 Home design and construction service company in London. ParadiseHome is specialized in home improvement and remodeling lofts and house extensions.
Give us a call and we will discuss all your needs in improving the living space of your home.
---
Reviews and Ratings
Davin Clash, Croydon, South London
The Christmas was about to come and I and my family decided to clean everything in the house before the holidays come. Since we want our free days for the kids and opening presents we decided to call for a cleaning service and we found ParadiseHome on the internet.

We have heard about them before from our brother in law, which had the exact same one off cleaning service with him being very pleased with the results. We were a bit scared because we have a fairly big home with carpets, wooden stairs, tiles and we had no idea how it could be getting this kind of service. Now we know - prices are correct, we have our time, we kept our free days and our house is super clean.

Since they have professional equipment we couldn't ever clean our house so well, all it's left is waiting for New Year to come. I will recommend their services to all my friends in need. Happy family, happy home. Thank you, ParadiseHome!