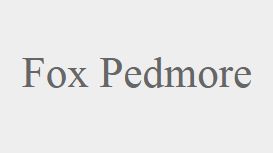 Having completed many successful projects, we can say that we have the experience and the expertise needed to realise the construction or renovation project that you have in mind. We're a general contractor, and we work closely with projects' owners to ensure their wishes are taken into account.
---
Reviews and Ratings
Claire Taylor, Birmingham, West Midlands
Steve Price who runs this company is a joke, he is a rude person and had 0 communication skills. Two weeks ago he terminated a contract with my parents after 6 months of hell without prior notice and left them with unfinished shoddy work throughout their bungalow. He has not tried to contact them since to explain why he just left them a letter claiming they still owed him money. It's laughable!! These are good people with bad health problems who over these last couple of weeks have had so many friends and family around to help them that they've managed to re-do a lot of the poor work they were left with...

All payments were made when asked for in fact he probably owes them money for 2 extra months worth of accommodation costs they paid for themselves after previously paying for the 1 month he said they'd be out for, for damage to their car due to the skip being overfilled by his workmen, damage to blinds in their living room, defrosted food in their freezer (all with photographic evidence), the list goes on... He has tried to take down other comments left on trade sites and remove photo's we have posted on his work. He says he's been in the trade for 20 years, but his previous comments from other customers were from 2016 and for small jobs, makes you wonder how many more comments he's deleted since to keep his head above water, but that's just my opinion, I'm sure you can make up your own minds...
This company terminated my parents contract without notice after 6 months of hell and has left them in a terrible state. They turned up when they felt like it and had no respect for any of there personal belongings within the bungalow. AVOID at all costs, they will take your money and run!